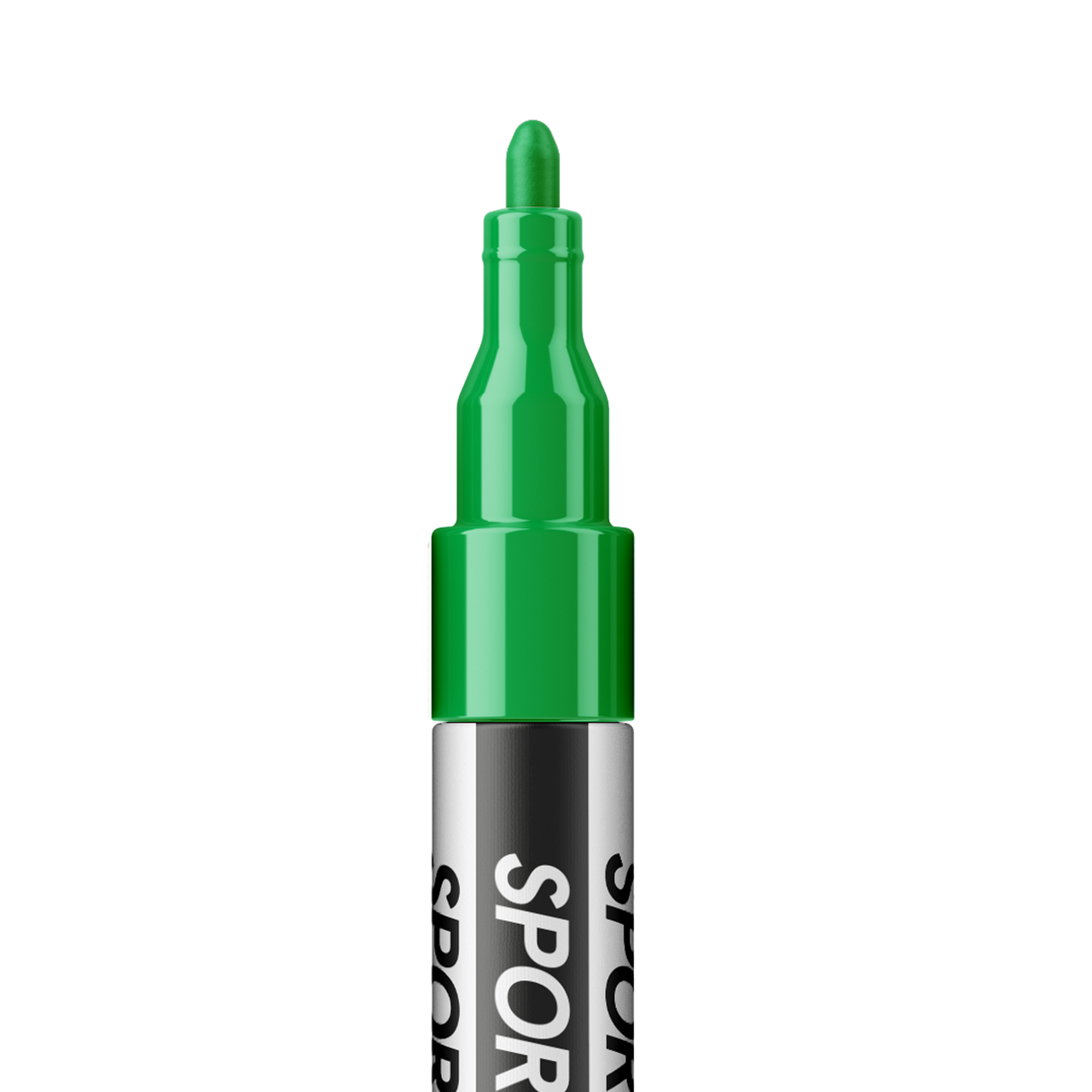 SportPens: Spray.Bike paint in a pen
for ALL sports hardware
SportPens are a range of highly pigmented paint pens specifically designed to be used on solid, non-porous surfaces.
The detachable 2mm tough nylon nib has a rounded end, producing a perfectly even line on the straight or curve.
Standards
Our benchmarks in colour. 
Standard Green
Great mid green - vivid spring grass, warm.

SportPens have been developed by the experts at Spray.Bike.
highly pigmented matte acrylic paint

permanent

for solid, non-porous surfaces

high opacity

anti-scratch

anti-rub

odorless, safe, can be used indoors
high elasticity


water and weather resistant

   
Great for: bike frames, scooters, saddles, inline skates, helmets, frisbees, rackets, bats, footballs, knee/shoulder pads, plastic, leather, vinyl
Don't use on: cotton, absorbent fabrics, T-shirts, baseball caps