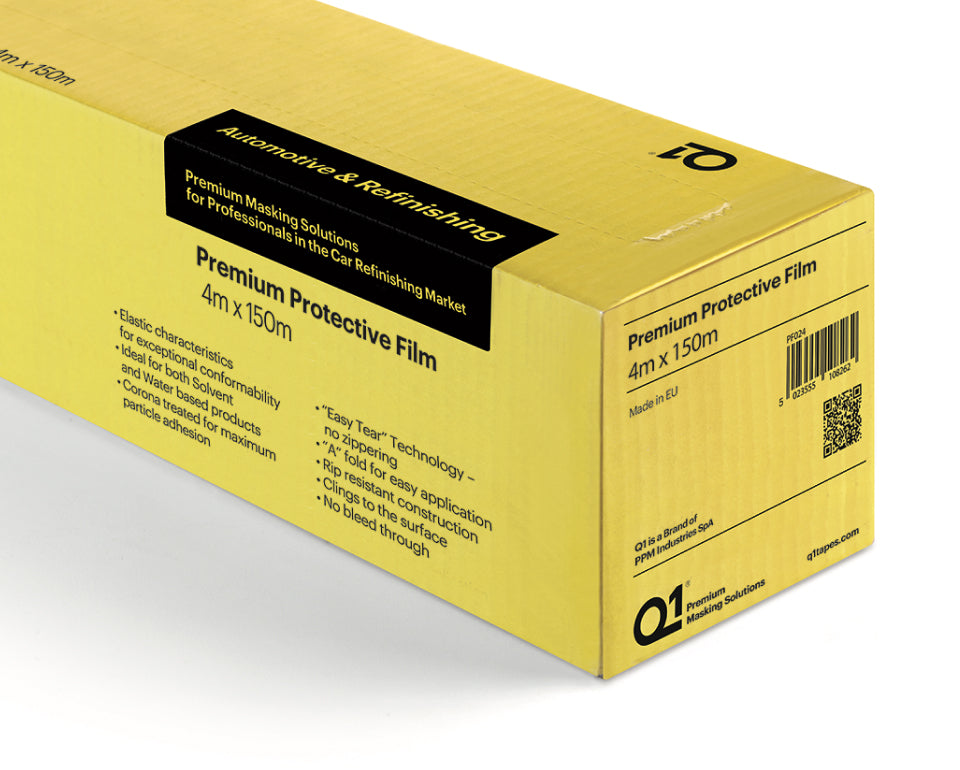 Q1® Premium Protective Film (professional) is an HDPE protective sheet treated to ensure paint adhesion.

Easily torn to the required size from the roll (4m x 120m).
Paint will adhere to the film with no dripping or flaking, shielding the area underneath and guaranteeing over-sprayed paint won't run onto exposed areas.

Great for workshop use.